If you haven't attended an Arkansas yard sale, you haven't lived. This is where you will find an epic array of treasures, junk, and stories.
My husband and I had our first yard sale shortly after we were married. I had decorated my college apartment in muted tones of red, white and blue and I was sick of it. My husband had decorated his rental home in a mixture of "Cowboy meets Indiana Jones." Obviously, that wasn't going to work anymore (not that it ever did ).
Y'all, he had a cow skull hanging over the mantle and it was lit up with white Christmas lights.
Both of us were eager to get rid of these excess (and weird) things and start fresh.
I spent weeks gathering the things we wanted to get rid of and pricing them. We decided that we would begin placing everything outside at 6 in the morning. I had everything neatly stacked in the kitchen so that it would be easy to take it directly out the door and load everything into the carport when the time came.
By 5 am, cars were already sitting in our driveway. We couldn't believe it. We rushed out there early and started carrying things outside. We were busier than a cow's tail in fly season. As we were carrying boxes of unwanted items to the carport, people were already starting to go through them and asked if we had anything else we were bringing outside.
It was like a shark feeding frenzy.
We sold almost everything that day and made a good chunk of money. By noon, we put a free sign on all of the leftover items and went into the house to take a much-needed nap. Before we even had time to lie down, an SUV backed up in our driveway and quickly loaded the boxes of free things into their hatch like two bandits in the night.
We learned right then and there that people in Arkansas don't mess around when it comes to a good yard sale.
By the time we bought our first home a few months later, we were ready to get rid of more things. We realized that the first yard sale didn't minimize our unwanted possessions as much as we had hoped.
So we began the process again of gathering unwanted things and getting them ready for the big day. However, this time we had a new idea. We weren't going to price anything. Call us lazy. We don't care.
We put everything on tables in the garage the day before and put a sign in the yard that we were going to have a yard sale beginning at 7 a.m. Saturday morning.
We should have known that that wouldn't work. By 6 a.m. cars were sitting In our driveway still running and with her headlights on. People started ringing the doorbell by 6:10!
Sleepy and annoyed, we chose to ignore them. By 7 a.m., we promptly opened the garage door and the people started rolling in like a flood. It didn't take long before our sale was picked clean.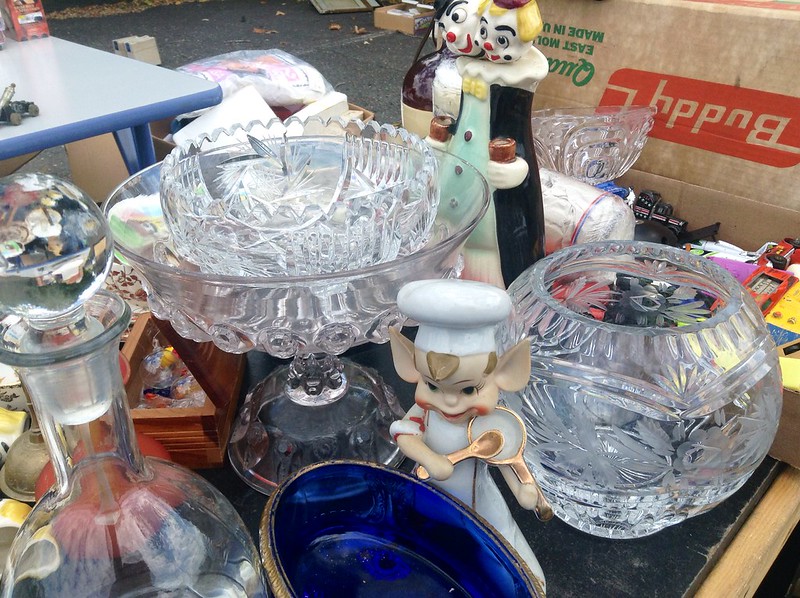 After that yard sale, I decided that I didn't want to have another one. I prefer to attend them instead. It's a lot of work to set up a good yard sale!
Epic Yard sale in Arkansas
One of the best yard sales in Arkansas that you could possibly attend is Bargains Galore on HWY 64. This is an epic weekend on Highway 64 in Arkansas. You will find yard sales along the highway from Fort Smith Arkansas to Beebe Arkansas. That's over 160 miles of yard sales!
Families, flea markets, and roadside stands will have treasures for you to discover!
This is truly an Arkansas yard sale at its best.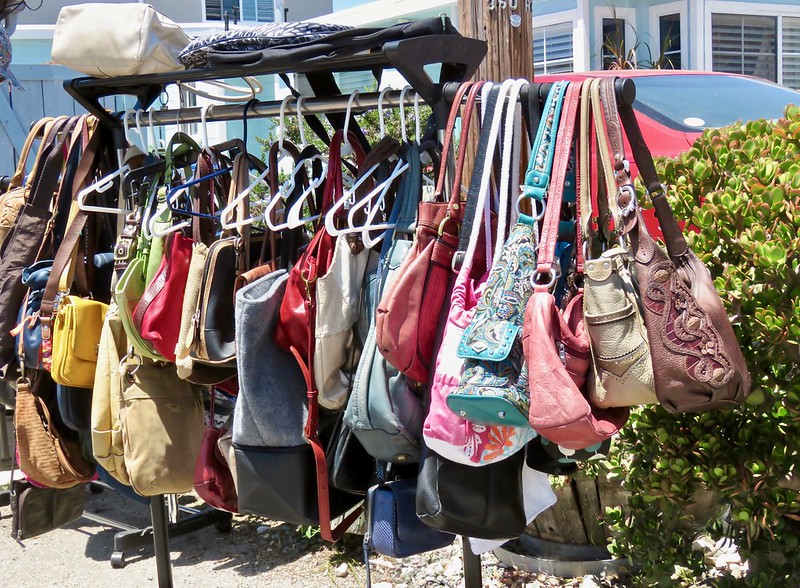 While you're out enjoying all the yard sales on Hwy 64, don't miss all the great things to do in Fort Smith, Arkansas and all the fun tips about things to do in Russellville, Arkansas.
Arkansas yard sales
I have always been a huge fan of yard sales in Arkansas. We have found some of the coolest things just by stopping by. When our first child was due, we picked up all sorts of beautiful baby clothes for her at a fraction of the price.
An Arkansas yard sale is also a great place to find sports equipment, hunting equipment, toys for your kids, priceless antiques and even formal dresses!
Yard Sales are most popular in the summer. However, you will find yard sales anytime of the year except winter.
Grab a handful of cash and let's go!
Related articles